I have been writing Rainmeter skins for a few years now and still enjoy making something useful out of it.  My most recent skins are below:
I wanted something that resembled the funky LED display on my wife's car hence the name and style of these skins – Dashboard.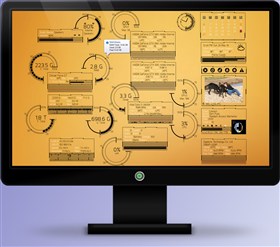 Two versions of a pixel driven clock in which Rainmeter carries out the calculations and changes the pixel colours to suit, there is no font or bitmap used, just Rainmeter generated 'pixels', now with autoscale using mouse wheel.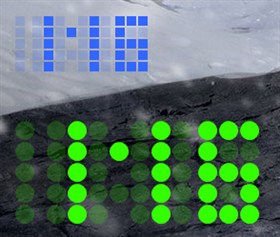 A graphical clock which is scalable via mouse wheel so you can re-size it on the fly to suit your own desktop.
If you hover your mouse cursor over it you can see the actual values (right image), if not the scale and the darker shaded areas give you a visual representation of the date and time as per the left.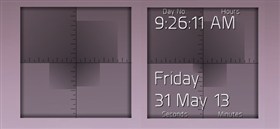 Two variations of an analogue clock with digital seconds display in 8 bright Neon colours.  Click with your middle mouse button to toggle through the available colours.  Scroll mouse wheel over clock to resize.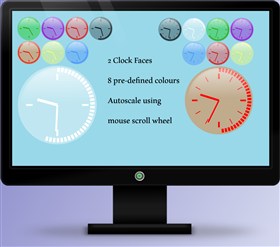 I am in a newly refurbished study and I was thinking about getting a clock which reminded me of a job some years ago of on office I used to visit which had a clock which the hands run backwards, this which always made me laugh. Scroll mouse wheel over clock to adjust size to suit your preference.